WELCOME TO THE SPORTS ASSOCIATION!
250 MEMBERS WELCOME YOU...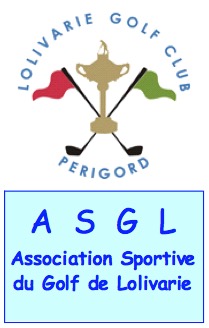 The Association Sportive has forged close partnerships with the management of Lolivarie Golf-Club.
It works for the development and life of a sports club, combining the search for conviviality and practice of the game of golf.
A conviviality intended to federate between the sexes, between the different age classes (from 6 to 85 years in Lolivarie), between the different approaches of practice and level of play
(occasional or regular; discovery, sport-leisure, leisure-competition, competition, club teams).
The Association's Management Committee has 21 members and meets monthly.
SPRING, SUMMER, AUTUMN, WINTER AND SPRING...
In 2018 :
The Golf School, whose development and structuring, under the aegis of our beloved Pro David, allow the development of the talents of 35 young people on Wednesday and Saturday. It is also our presence during association days or challenge-sports in different Communes.
Green Mondays": this is now the traditional Monday morning "Cup of Tee". An official competition on 9 holes which allows many golfers to introduce themselves in the big arena the competition. Followed by a meal together, this allows us to continue with another 9 non- competition holes in p.m, by integrating players of all levels.
Inter-club friendly matches": they are open to everyone! The formula is flexible and allows you to meet the golfers of Marmande, Saint-Méard, Essendieras, Les Merles, Barthe-Tombebœuf, Périgueux, Cahors and Souillac.
The "Trophée de La Vallée" is also contested between the Souillac, La Forge, La Marterie and Lolivarie Clubs.
The "charity competitions" ("For Benji" and "Snow Perce"), open of course to everyone.
The "Club Championships": stroke-play and match-play, it's the life of the Club.
The promotion and development of the "Pitch and Putt" - a discipline in its own right in golf - through the organisation of the "Challenge P&P en Périgord", participation in the French Club
Cup and the "Winter Championship".Friendliness and progress assured and certified.
The regular, voluntary and anonymous contributions that we receive from the numerous competitions organized by Lolivarie Golf-Club allows the improvement of the course (distance markers,P&P course) and for the environment (bird nesting boxes). Ideas and goals for all…
SEE YOU SOON !